7 Fashion Tips and Advice for Travelling Women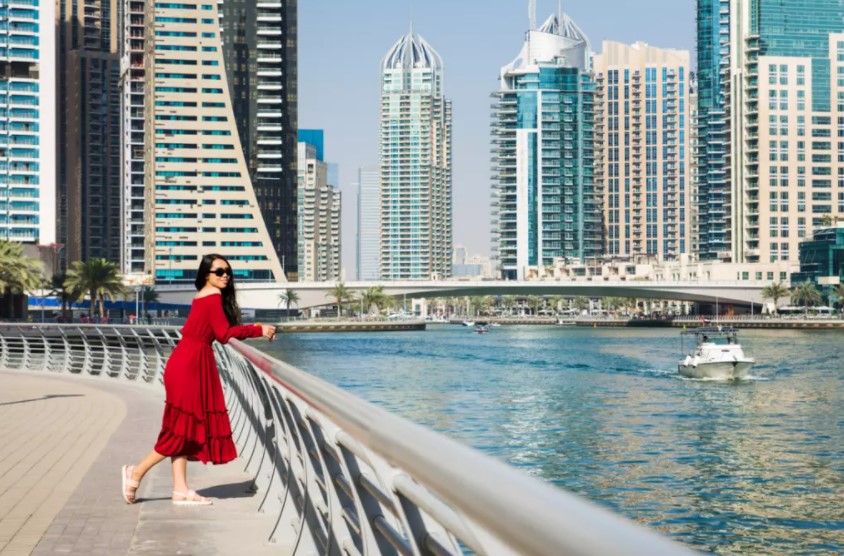 Whether to a new place or not, travelling always requires different decisions and planning no matter the gender, age, or size. As someone travelling, you're to have certain things in mind and fashion is one of them.
For women, clothing and fashion options are important for different reasons. According to Collected.Reviews, surveys have shown that because a lot of women, especially first-time travellers, don't usually pack well and have to buy clothes online. To avoid these extra expenses, there are different ways to go about fashion as a travelling woman.
· Bring clothes to be worn multiple times:
To avoid packing unnecessary loads and pay extra for too much luggage, it's best to pack clothes and plan to wear them multiple times. This way, you decrease the load you have and maximise your wardrobe while travelling. You can extend your wardrobe by washing the clothes you have worn as soon as possible, maybe every night. Choose lightweight clothes that don't wrinkle to make this easier.
· Pack comfortable clothes:
This is of utmost importance. As a travelling woman, you want to be as comfortable as you can always be in your clothes. This is because there's already enough trying to fit in to new places in new places, you don't need the extra pressure of clothes. You can pack lightweight skirts as a replacement for shorts because they go with everything. For underwear, you can pick something that's breathable and dries fast, like silk or microfiber.
· Colour Combination:
This is equally important. It's best to pick pants, skirts, and jackets of neutral colours like black, grey, white, etc while travelling. This makes it easier to pair them up with various clothing and shoes.
· Clothes with pockets:
In a new place, carrying a heavy bag around can be risky. Having pants, dresses and skirts with pockets help decrease the load in the bag or even stops you from holding a handbag. Pockets are also easily accessible, and you can't forget your pockets in a place like you'd forget your bag.
· Pack clothes suitable for the weather:
This is an important decision when it comes to travelling. Research the weather and season your destination is experiencing and pack clothes ideal for the weather. Spring and summer let you wear free clothes, but winter requires many layers.
· Comfortable shoes:
Shoes are as important as clothing because you'd walk at different points in your trip. It's best to pick shoes that let you experience as much comfort as possible. Too many heels can make your trip hell, especially if you don't have a car
· Accessories:
Scarves and jackets help add colour to your outfits and are lightweight too. Scarves can also serve as blankets in some cases. This way, packing lighter is guaranteed. Don't carry flashy or expensive accessories like necklaces for security reasons.
As a woman, travelling must be as comfortable as possible. Packing appropriate clothing, shoes, and accessories help maximise your comfort, and the tips listed above show you how to go about it.
Related Posts