Go Hiking in Jaco to Mount El Miro
Mount El Miro is nothing short of a beautiful secret tucked away in the mountains near Jaco in Costa Rica. If you look hard enough, it can be easily spotted from Playa Jaco.
Miro Mountain is a 2.7 kilometer moderately busy back trail located near Garabito, Puntarenas. This trail offers a wide range of activities to choose from. Another bonus has got to be it's year round accessibility. Plan ahead, take your time to enjoy the panoramic views and explore the undiscovered ruins at Mount El Miro!
Jump right in and read more to find out everything you need to know to have the best possible experience here.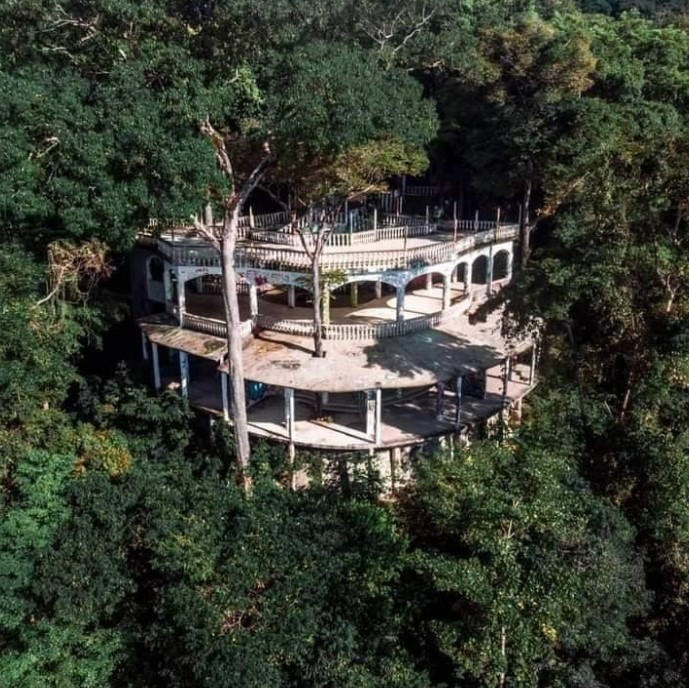 What makes El Miro so special?
With an elevation of 168m, this exciting trek is loved by one and all, tourists and locals alike. It is well known for an overall easy, not so demanding climb with incredible views of the town of Jaco by the side of wildlife and graffiti walls.
One of the greatest parts of hiking El Miro is that you can easily reach it from downtown Jaco. From anywhere in Jaco all you need to do is simply walk the road parallel to the beach and head south. Before you get started, make sure to get some delicious breakfast and pack your meal for the move. We highly recommend eating fresh food and drinking fruit juices to keep yourself energized and hydrated throughout your adventure trip.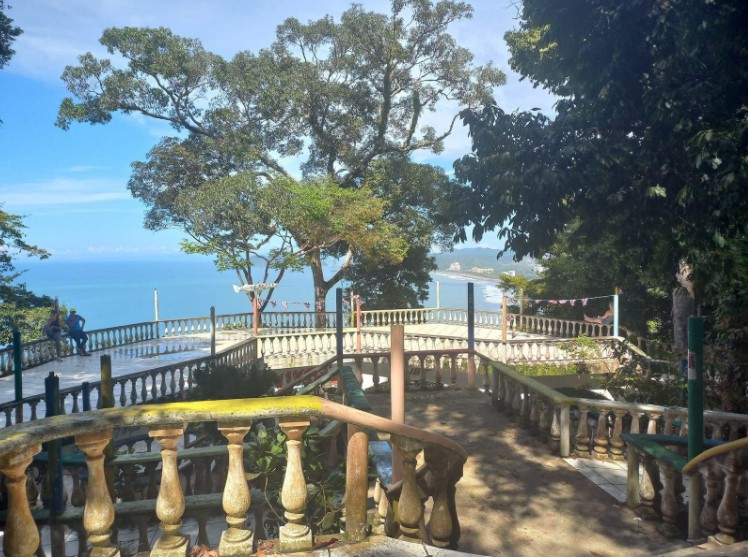 Pro-tip on things to carry
It is very important to take water with you on the hike along with some refillable options. Sunscreen can be a lifesaver during the time of your hike and while visiting the beach as well. Make sure to wear good quality hiking shoes for steady grip while climbing. 
If the trail is wet, wearing flip flops can get very slippery and challenging. Bring along a camera or GoPro to capture the stunning views of El Miro and take back home memories to last a lifetime. It is ideal to plan this hike in the morning as the afternoons get really hot and sunny. Biking on the trail is another alternate option. 
Ultimate guide on how to get here
Keep in mind that the entrance is exactly diametric to the road leading straight up from the beach and a gas station can be located on the opposite side of the street. We recommend either using a map or taking directions from a local resident. At the beginning of the hike, as a teaser to see what's to come, keep a close watch on the beach through the trees.
The entire trail is less than a mile and on an average takes not more than 30 minutes to reach the first viewpoint. Animals carved in stone and wildlife are very common sights here. Monkeys, scarlet macaws, lizards, butterflies and insects are among some popular hosts, ready to greet you with a warm welcome on the trail.
From the first viewpoint, in another 10 minutes you would reach a dramatic U-turn. Take the path towards the left side and climb slightly higher next to the old banister ruins. You would arrive at your destination real soon, with a marvelous beach stretched out in front of you.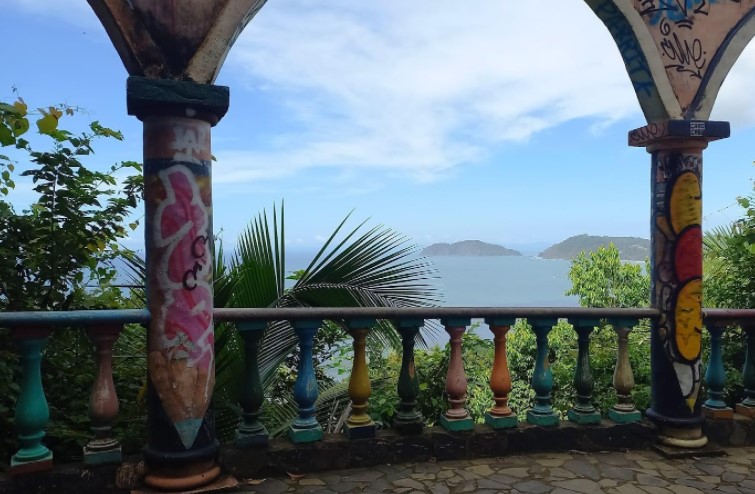 Breathtaking views from the top
Filled with lovely art, the ruins are definitely a dream come true for any art enthusiast. Tourists claim that the gorgeous abandoned ruins high up in the mountains, are a perfect spot for clicking pictures and remind many of the Graffiti Pier in Philadelphia. 
While returning back, make your way carefully back down on the path with utmost precautions. This hike can prove to be a pure bliss early in the morning or during sunset. 
No matter the season, a must do activity while in Jaco, to check off your bucket list is a hike at El Miro. For excellent tips, customized itineraries and best planned tours at the utmost comfort and luxury, get in touch with our extremely helpful and professionally trained concierge team at Jaco Royale right away!
Related Posts