Why A Charter Bus Is the Best Way To Entertain a Group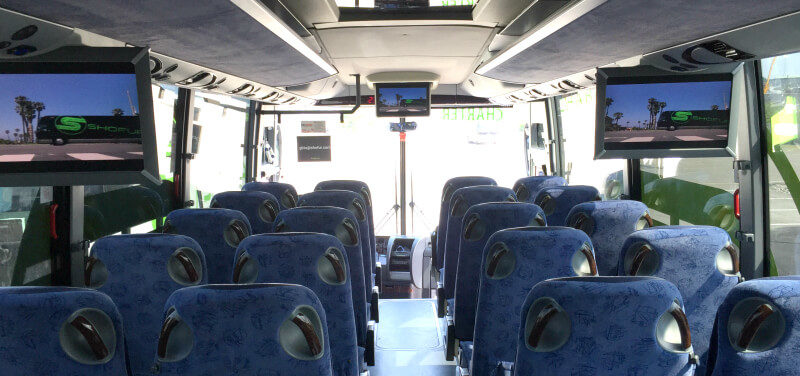 If you find yourself thinking that you may need a charter bus but you're not sure if it' the right choice for your group, then keep reading because today we are going to tell you all the advantages that hiring a charter bus has to offer.
Are Charter Buses Safe?
First, we are going to tell if charter busses are safe are not. Did you know that charter buses are twice as safe as airplanes and fifty times safer than an automobile? Those numbers are actually quite shocking to most people because it's hard to believe that you a charter bus is that much safer than a vehicle you get into everyday multiple times a day. Before you just go out and choose any charter bus company you will want to do your research and pick a company that has an outstanding safety record and has reliable and well-maintained buses in their fleet. There are some good charter companies out there but we will tell you more about Atlantic Coast Charters a little later on. Let's take an in-depth look at some of the reasons you would want to hire a charter bus to entertain your next group outing.
The Charter Bus Comes With a Driver
When you rent a charter bus you will be given a driver to drive the bus to your destination. The driver will be checked out by the charter company and they will verify his driving record before they allow him to get on your bus so you will be sure to have a good solid driver. This will also allow you to mix and mingle with your group because you won't be the one behind the wheel. It will also help eliminate the threat of accidents. Let's face it, everyone like to have a good time and that commonly includes the consumption of alcohol. With a charter bus you won't have to worry about you or anyone in your group drinking and driving and harming themselves and or others on the road or in your group. Alcohol is typically allowed on the charter bus as long as there are no glass containers and you clean up your mess and throw away your trash before you get off the bus.
It's Cost Efficient
Can I even afford a charter bus? Sure, you can! Charter buses cost on average around fifteen hundred dollars a day and have about fifty-six seats on the bus. If you break that figure down the cost for a charter bus is about twenty-six dollars a day. You can't beat that price. It would cost more in gas if you had people in your group drive their own vehicles. Of course, this is only for the rental of the bus and the driver food is not included but you are allowed to bring your own food and drinks on the bus. This amount also does not include the tip to the driver. On average you should expect to tip the driver around two dollars per person that is on the bus but of course if you are happy with the service you could always tip them a little more to show your appreciation. No matter where you and your group or organization wants to go a charter bus can take you there and get you there safely and on time. Today we looked at just a few reasons why you would want to hire a charter bus but there are more to charter busses than you may think. Most of them are equipped with television, large reclining chairs and luggage racks to accommodate the passengers. If you want to know more about Atlantic Coast Charters for your charters bus needs you can find them on the World Wide Web.
Related Posts