Travel Guide for Sydney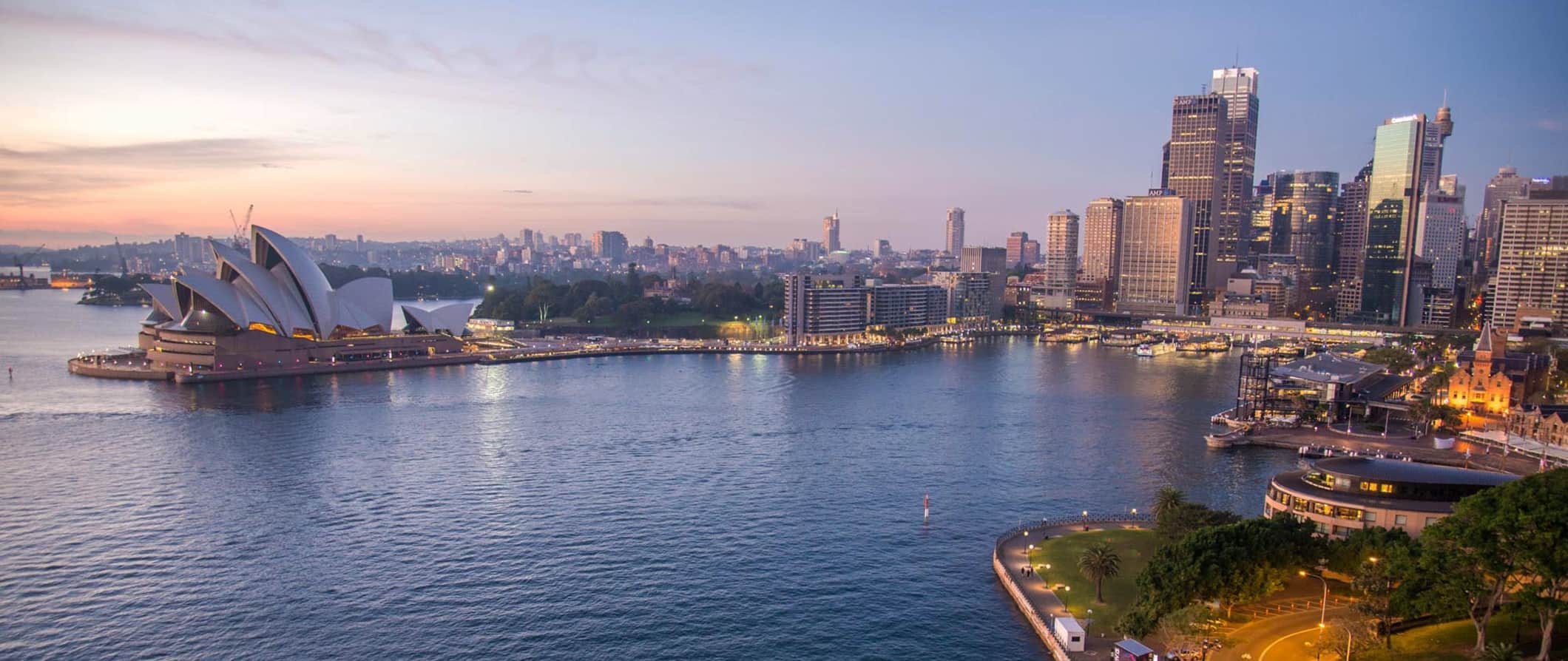 Sydney is a must-visit cosmopolitan city which is full of world heritage sites. You will find the most beautiful blue water beaches and Wine regions for all the Wine tasting in Sydney. It happens to be the most visited city of Australia being the largest as well. A lot of people do confuse it for being the capital.
The city is a backpacker's dream with so much to see around. But it is equally fun for a family getaway as well. This is one city that you should not skip if you're visiting the down under.
Why Should You Visit Sydney?
Sydney has a variety of attractions and sights to see for solo backpackers as well as your family vacations. There is the famous Opera House and Bondi Beach to relax on. To cover all the museums and the city center you need to plan a whole week's trip. Hopefully, this travel guide will help you plan all the fun activities you can do and places you can eat in Sydney.
Checklist for Sydney
To make your travel and stay go smoothly in Sydney go through the following points and plan accordingly.
When to Go to Sydney
Every city has an ideal time of the year for the tourists to get the most of it. For Sydney, September to the end of November and March to May are the best months to visit. The temperature is pleasant around this time without being too hot. If you visit in the fall from March to May then expect it to be a bit chilly. You can plan your summer visit too from December to February if that's your jam.
Flights to Sydney
When it comes to booking your air tickets planning ahead is always the key. Book your ticket for flights to Sydney about 4-6 weeks in advance to the day of your flight. This will help you plan your stay better and see if you need to do any last-minute changes. Look for the airlines that let you change your tentative dates of travel without making it a hassle.
How to get around the city?
You will find a very well-connected transport system in Sydney made up of trains, buses, and ferries. All these make it very convenient to get around the city even for someone going for the first time. The bus system is very affordable and comprehensive. You can see what numbered buses are routed to which places. With an Opal card you can travel around the whole day if you pick a longer pass.
The best way to get around the city center is to commute through the train. It runs in a loop around Town Hall, Wynyard, Martin Place, and Museum. Ferries run around the city to some destinations like Olympic Park, and Taronga Zoo. You can even rent a car or bike to commute around the city as per your own schedule and preference. Uber is also operational in the city for easy getting around places.
Places to see
Sydney is full of tourist attractions and has something or another for anyone visiting. Here are some places that you shouldn't miss on your Sydney trip.
The Rocks
This is the oldest place in Sydney and has fine colonial buildings and sandstone churches. You can enjoy Australia's oldest pubs in The Rocks. It has one of the coolest areas of the city with weekend markets, art museums, street entertainment with delicious restaurants. You will find the Opera House in the vicinity here.
Go to the museums
You can get to know the culture and history of a place with its museums. Sydney has a wide variety of museums including the Art Gallery of New South Wales which has free entry. It has modern art as an attraction. Other museums are the Museum of Contemporary Art Australia at The Rocks, the Nicholson Museum for antiquities, and the Australian National Maritime Museum at Darling Harbor.
Botanic Gardens & Mrs. Macquarie Chair
Australia has lots of trees, ferns, flowers, and gardens at the Royal Botanic Gardens. Plan to go on a sunny day to see the locals sprawled out all over the lawns soaking up the sun. you can even find free one-hour tours to the garden.
Learn to surf
If it has always been your bucket list then Sydney is the perfect place to learn to surf. You will find many companies that offer surfing lessons even to beginners. Bondi is the most famous beach, but we suggest the north shore of Sydney for better waves.
Related Posts